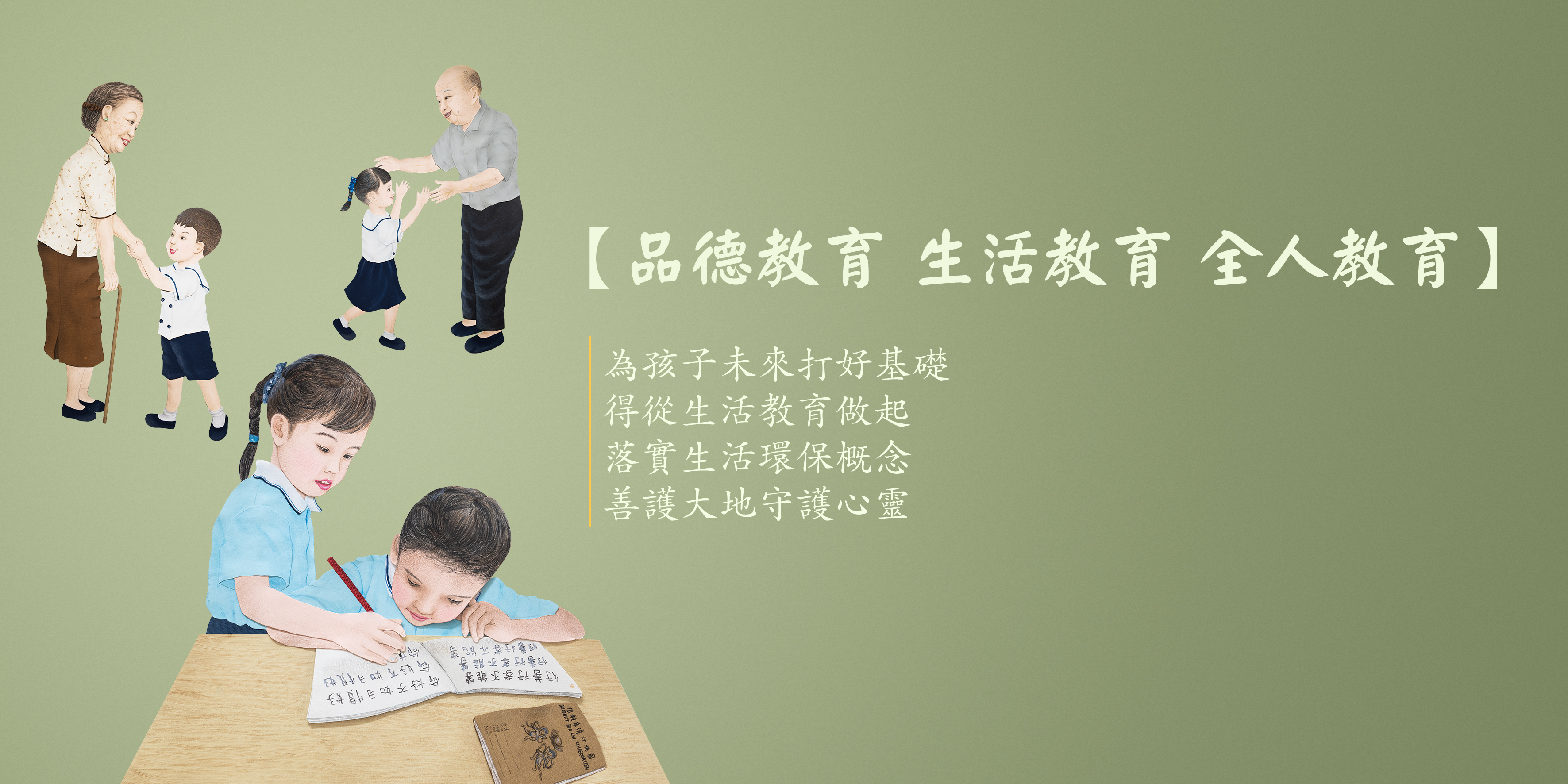 佛教慈濟幼兒園及"安親班"秉持生活教育、生命教育、人文教育與品格教育為辦學理念,給孩子一個良好的環境,引導正確的方向,在生活中樹立好品格。

配合政府學前教育綱要的同時,也把靜思語融入了教學中,傳遞人文教育的精神,強調生活實踐;而行善、行孝更是慈濟教育的核心價值。

命好不如習慣好,我們所教的正是做人的第一步。懂得自愛,學習打理自己的生活,把自己照顧好;懂得愛人,學習付出,去幫助有需要的人。

Buddhist Tzu-Chi Kindergarten and Day Care Centre upholds living education, life education, humanistic education and moral education as the core value in their educational philosophy, to provide the children a good environment, guiding them towards the right direction and to cultivate good moral character in life.

While complying with the government pre-school education syllabus, Buddhist Tzu Chi kindergarten also incorporates Jing Si Aphorisms in the teaching, to impart the ethical spirit of humanistic education, emphasizing on putting into practice in their everyday living; whereas acts of generosity and filial piety is the core value in Tzu Chi education.

To have good habits is better than to live a good life, and the children are learning the first step to be a human. People with self-dignity, would learn to take care of their everyday living, their own self, learn to contribute and reach out to help the people in need.